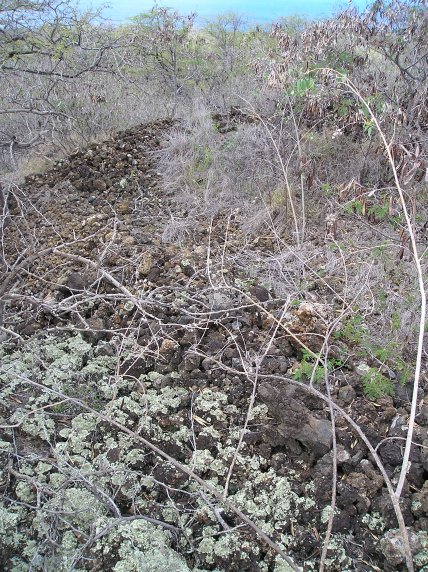 A few years ago the proposed luxury development next to Maui Meadows changed its name from Wailea 670 to Honua'ula. Is there any harm in changing the name of a subdivision searching for a "brand" identity to a "more Hawaiian" name?
In traditional Hawaiian life, a name was often very important. A place name like Wailea, for example, told a story.
Wailea today is a multi-million dollar brand name symbolizing glamorous hotels, shops and luxury gated communities. In one more generation, few will recall that Wailea once referred to a small spring and the remains of an ancient Hawaiian fishing settlement on Wailea Point. Fewer still will recall the place name Kahamanini, referring to the abundance of reef fish in nearby waters. Who will remember that Wailea is part of the ahupua'a of Paeahu? This ancient place name tells a story of many rows of stacked rock (ahu) along these lands. Ahu were used to dry fish, plant sweet potatoes or as ceremonial markers. Dozens of "rock mounds" were noted in Wailea golf course archaeological surveys. They, like the names Kahamanini and Paeahu have now vanished from our sight and our memories, replaced with smooth golf courses, now "re-branded," as Wailea.
What about the Wailea fishing settlement? The wai (freshwater spring) that gave the little settlement its name, has disappeared. The settlement complex was rich in artifacts spanning nearly five centuries. It was replaced by a multimillion-dollar condo after years of neglect and vandals left it too "degraded" to be preserved in place. The complex has been "reconstructed' into several oblong shapes further south. Visitors along the Wailea Point coastal trail read the plaque and believe they are viewing an authentic Hawaiian cultural site.
Has anything been lost by the expansion of the name Wailea from a humble fishing settlement to a world-class resort?
And what about the ancient name of Honua'ula?.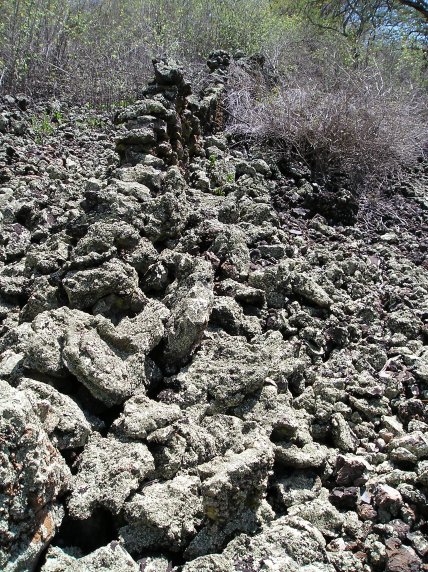 Honua'ula is best known as one of Maui's 12 traditional moku, (ancient districts). Honua'ula sailed with the great navigator Moikeha and landed upon the shores of Maui. Did he give his name to this district? Honua'ula moku included the southeastern flanks of Haleakala from near the Kihei boat ramp to Kahikinui. During the first western census (1831) Honua'ula was the 4th largest population center on Maui. " Honua'ula Church" (Makena's Keawala'I church) was referred to as the "mother church" of the region during the 1850's. Is 670 acres of lands that span the three ahupua'a of Paeahu, Palau'ea and Keauhou more worthy of the name Honua'ula than the lands surrounding Makena landing, Keoneo'i'o or Ulupalakua Ranch? All are part of Honua'ula.
Would the long and legendary past of the entire district of Honua'ula be forgotten if this name is widely marketed and applied only to one tiny portion of what is a very large district?
Anyone rightfully using the name Honua'ula should honor our ancestors and protect our history and legacy at all costs. A place calling itself Honua'ula should prominently showcase Hawaiian culture. It should respect, value and protect all parts of that culture in their natural state- the land forms, the plants and the remains of Hawaiian cultural sites.
It should consult with multiple archaeological scholars and not rely on only one firm whose reputation is under dispute (see Star Bulletin 11/19/05). For a new town to be worthy of the name Honua'ula it should invite the whole community to be part of its preservation process, Is this the case?
The last four owners of the 670 lands have done little to seek out ways to preserve its plants or cultural sites. Its 1988 Environmental Study, noted no cultural sites at all. Only two dozen are recorded today. The native plant survey found little as well and recommended only a tiny preserve area that was later bulldozed "by persons unknown." Citizen interest lead to further surveys and the discovery of rich habitat areas.
The present Wailea 670 Preservation and Stewardship Plan minimizes the importance of 24 species of native plants on site and gives the developers an "expert" opinion that will allow them destroy up to 95% of the 110 acres of Wiliwili dryland forest habitat.
I say to the local people of Maui, be onipa'a, steadfast. Come Wednesday, July 25, at 1:30 p.m. to the County Council's public hearing on Wailea 670. County building, 200 S. High Street Wailuku, 8th floor. Be credible and don't be angry. Or write the Council. Register at SaveMakena.org, and be counted to protect what is left of the real Maui.
Ed Lindsay President Hawaiian Cultural Lands