View from one of the known Heiau complexes on Makena Resort lands. This complex has 13 separate features and a cluster of surrounding cultural sites. It was first documented in 1974 and will be preserved, but has been destabilized by lack of care. It currently functions as part of the rough of the Makena golf course. Some believe that this heiau site aligns with those on the island of Kaho'olawe a few miles away across the sea. There has been only minimal archaeological work done on the heiau complex so little is known about it.

Please respect Hawaiian heiau sites and visit them only if they are publicly accessible or if invited by appropriate native Hawaiian cultural practitioners.
(Click picture to see high resolution)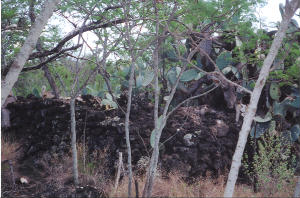 More views of this Makena ceremonial site complex
in the ahupua'a of Mo'oloa.
(Click on any photo to enlarge it)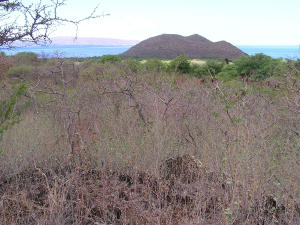 Makai from Mo'oloa Heiau