Makena Resort Lands to be Sold at Auction April 28, 2010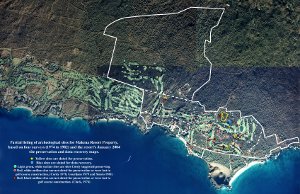 Almost 1800 acres will be involved in the sale
Former Makena Resort and Maui Prince Hotel up for April auction
By Chris Hamilton, Maui News
The 1,800-acre property formerly known as Makena Resort and the Maui Prince Hotel will be up for public auction April 29 in the lobby of the Wailuku courthouse. Read more.
---
South Maui New Developments:  1000 units?  2100 units?
(Not counting Makena Resort or Wailea 670)
How Much New Land Will Be Given Development Rights?
Council Votes in October 2010
Sign Up For Email Notification of Hearing Dates
See also units in New Growth Areas recommended by Planning Department. (GPAC recommended 900 units fewer and Planning Commission recommended 200 units more for South Maui.)
See the Urban Growth Boundaries that GPAC and the Planning Commission recommended for Makena.
Proposed Kaonoulu Village and Ohukai Village Growth Areas North Kihei
(Pink Line is Urban Growth Boundary. Black Line is Pi'ilani Hwy)
Estimated 1700 new units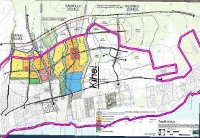 See the list (as of April 1, 2007) of the committed, designated, and proposed developments in each of the six community plan districts of Maui Island. LIST . Read a summary with comments.  These lists don't include the Makena Resort Rezoning and other projects approved in the last 3 years.
---
Maluaka Land Before Development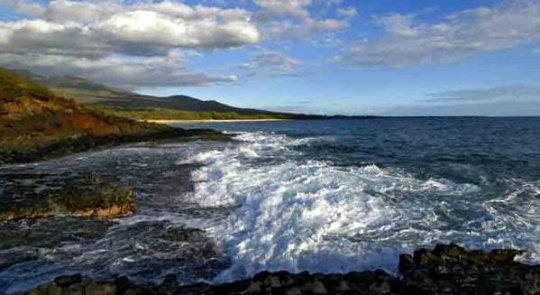 Photo copyright by William Westerhoff
MAKENA IS A PART OF OUR ANCIENT HERITAGE
"And where the cold Ukiu wind bears down, glowing red (driving the dust) is Honua'ula, where the winds begin to die.

Where the wind dies upon the kula (plains) is the sub-region of Makena and Kula, where the mists are seen creeping along the plain.

This is a land famous with the Chiefs from the distant past"